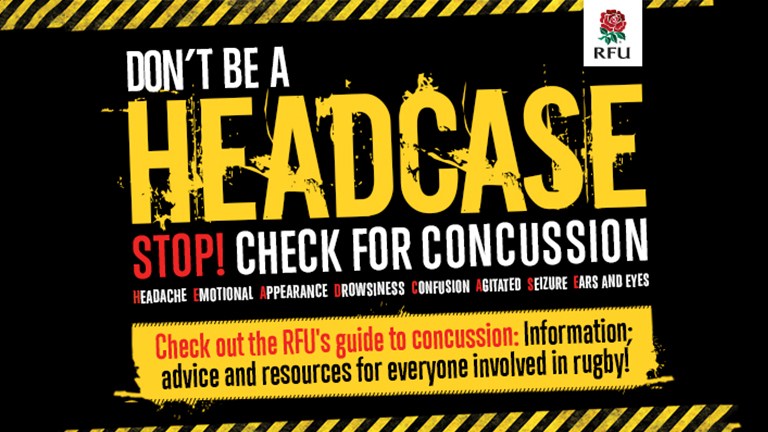 DON'T BE A HEADCASE
Despite the increased awareness of the RFU's Don't be a HEADCASE programme there is still work to do to ensure everyone has a clear understanding of what approach should be taken with ANY suspected concussion.
Concussion is an important issue and players, coaches, referees, teachers and parents must all be aware and involved in making sure that the long-term welfare of players is paramount.
Don't be a HEADCASE is based on the RECOGNISE, REMOVE, RECOVER, RETURN principles and provides guidance and information including best practice guidelines for returning to play after a suspected concussion.
The RFU has free resources and encourages everyone to complete one of the short online Don't be a HEADCASE concussion education awareness modules and there is also a short animation video targeted at players, both at www. englandrugby.com/headcase.